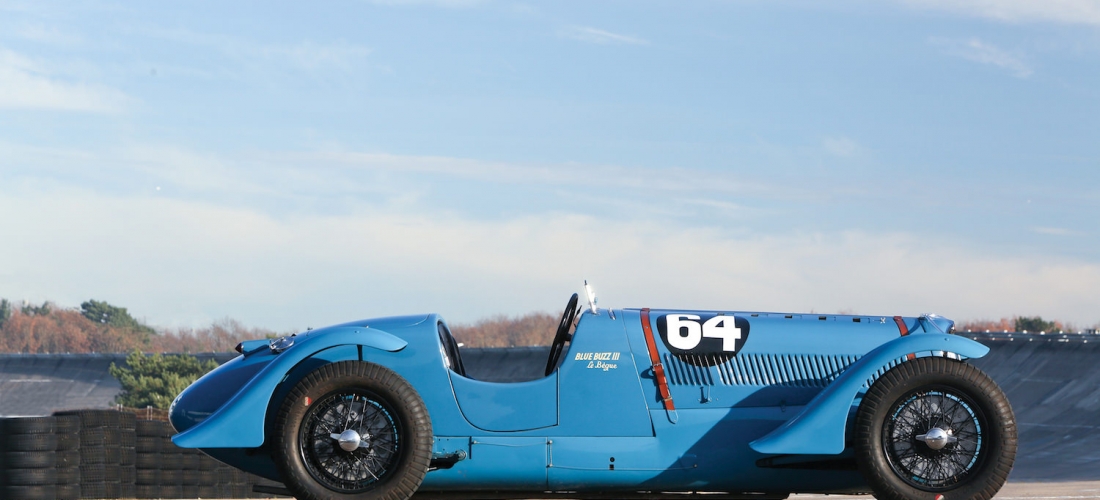 This 1936 Delahaye 135 S is one of only sixteen ever made and one of only seven to survive to the modern day, the "S" suffix denoted the sporting credentials of the 135 and stood for either "Special" or "Surbaissé" depending on who you talk to, what mood they're in and the current phase of the moon.
Fitted with a 160bhp 3557cc inline six-cylinder engine the 135 S was exceptionally fast for its day, the engine was mated to a four-speed Cotal racing gearbox and it used independent front suspension with transverse leaf springs and Raxef friction dampers, a live rear axle with semi-elliptic leaf springs, Raxef friction dampers and Duo-servo four-wheel, cable-operated light-alloy drum brakes.
This Delahaye was designed from the outset as a Bugatti killer, the low slung and aerodynamic bodywork was exceptionally advanced for the era and offered a major aero-advantage over many of Delahaye's primary rivals.