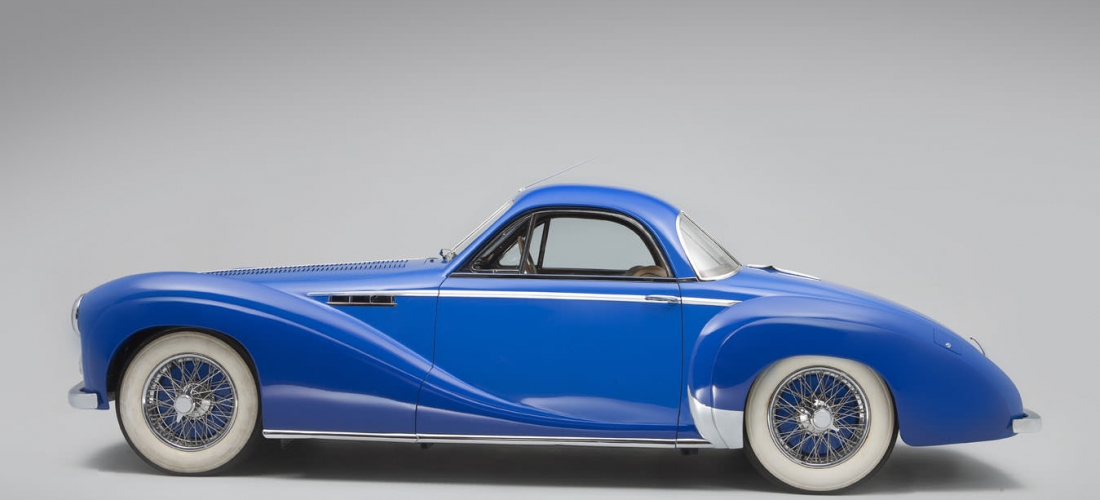 The 235 was the swan song for Delahaye. Overtaken by a world ravished by a world war, other manufacturers were building cars to more modern, austere standards. It seemed that there was no longer a place for the luxurious fashion statements which French cars had been.
Between 1951 and '54, only 84 chassis of this sort were produced. This particular car is one of only two such cars built. Its body was designed by Saoutchik, with his signature sweeping lines that were, for instance, on display on the 1951 Paris show car, but it was built by Chapron.
George Rand brought at least one or two Chapron coupes to the United States before the war and a few were sold in America after the war. This particular 1953 example was brought over by Otto Zippo of Precision Motors (and was owned by Dr. Herman V. Platt). It is quite a car. Not only is it unique amongst motorcars, but is capable of exceeding 100 m.p.h.
Though the 235 was the successor to the venerable 135, underneath they were, in many ways, the same automobile. They both shared a simple type of parallel side member frame; equipped with an independent front suspension that utilized a transverse leaf as the lower arm, an upper arm, a lever actuated shock absorber; and a sturdy trailing arm that went back from the hub to the frame, to keep things straight, front and rear. The rear axle was mounted on a pair of leaf springs, with damping controlled by another set of lever hydraulic shocks.